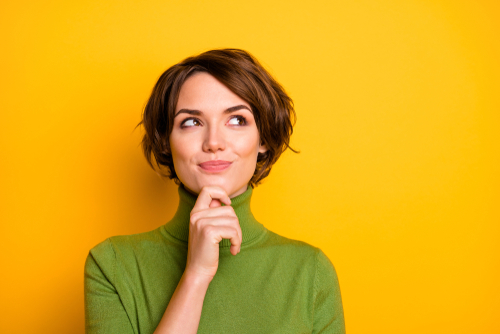 The Life License Qualification Program (LLQP) is Canada's national life insurance license training program. It is important because it ensures that all life insurance agents will have the same knowledge required to protect the public while performing their duties as agents.
Competing education providers can offer LLQP courses but only if they are first approved by provincial insurance regulators who administer the mandatory insurance exams required to become licensed to sell insurance products. You can be licensed to sell insurance products only after you have been certified by an education provider, and write and pass your province's insurance exams. Some education providers offer traditional classroom instruction but the majority now offer fully online learning that can be completed at home…even their final exams.
Modular exams
Exams, plural? Yes, the LLQP provincial exams are divided into modules that focus on the knowledge required to perform the different duties of a licensee. For example, if you only wish to sell Accident and Sickness (A&S) insurance products, you should write the Accident and Sickness module, along with the all-important Ethics and Professional Practice module. But if you wish to sell all the life, health and investment products that are available to insurance agents, you must add the Life Insurance and Segregated Funds and Annuities modules to the first two courses for your study program. Final exams required by education providers are commonly called "certification exams" while the exams administered by regulators after learners pass certification exams are referred to as provincial exams or simply "provincials".
LLQP vs HLLQP
Sometimes you'll hear the LLQP referred to as the HLLQP. Don't worry, they are exactly the same thing. The "H" stands for harmonized since, in 2015, all the provinces and territories adopted the same modular licensing exams. The only exception is Quebec which has its own unique laws and regulations and requires its own unique Ethics course, but the rest of the program in Quebec is the same. Now that there is no longer a need to distinguish between the old and the new programs, most people simply refer to it as the LLQP. The French-language version of the LLQP is called the Programme de qualification en assurance de personnes or PQAP for short. 
Are LLQP exams difficult?
We're regularly asked, "Are LLQP exams hard?" Rest easy, over 80% of all students in Canada—especially our students—who write provincial exams pass them on their first attempt. The prerequisite of completing an LLQP course and being certified by an education provider ensures that students will invest the right amount of preparation to learn the content. Some providers, including us, intentionally design certification exams so that your experience will closely parallel what you will encounter in provincial insurance exams. If it has been a while since you've been in high school or college, you may be reassured to know that certification exams and provincial exams are open-book—you can refer to an online study manual that will be provided to you during the exam. Finally, licensing exams are professionally designed to be a fair evaluation of learner knowledge and do not include trick questions. 
What is the pass mark for the LLQP exams?
The pass mark for all LLQP provincial exams is 60%. Most education providers also require a 60% pass on their certification exams. While our exams all require just 60% to pass, we recommend that learners aim a little higher on their certification exam marks to give themselves a buffer in case their performance on the particular day of their provincial exam is not as strong as it was in the certification exams. 
How long does it take to complete the LLQP?
One superintendent of insurance states it takes an average of 100 hours of study to complete a four-module LLQP. Our experience, as Canada's leading provider of the LLQP, with tens of thousands of students, is that you may be able to complete it more quickly depending on your familiarity with financial concepts, study habits, and proficiency with the English or French language.
Next Steps
In summary, to start your career in life insurance, you need to sign up with an accredited LLQP education provider and complete their training program including passing module certification exams. You are then eligible to book provincial exam sessions with your regulator. Once you've passed your provincial exams, you can submit an application to be licensed to sell life insurance. Now that you're familiar with the importance of the LLQP, check out why more Canadians chose Oliver's LLQP than any other program.