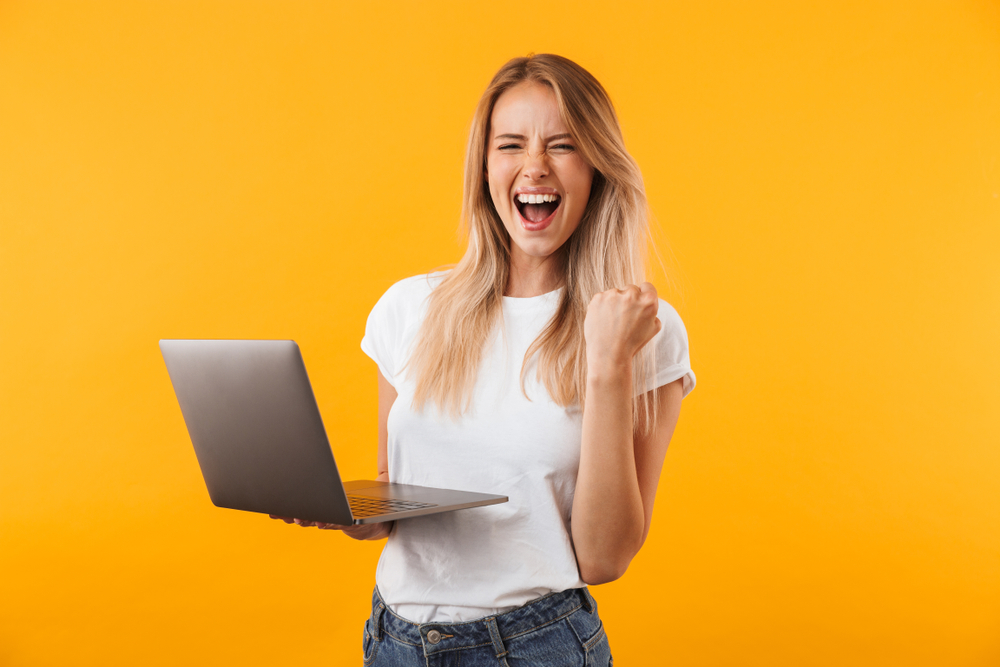 For many people—especially those whose school days are distant memories—the thought of writing a timed exam makes them anxious. However, the more you understand the LLQP provincial exam experience, the more prepared you will be. If you have not yet familiarized yourself with the overall structure of the LLQP, please read this earlier blog.
When can I book my provincial LLQP exams?
You can book a provincial exam session only after you have passed all your certification exams with your approved education provider. Each time you pass an LLQP certification exam with your provider, the provider will record your achievement with the Canadian Insurance Producer Registry (CIPR), a regulator-operated clearinghouse for LLQP data. Once CIPR records a pass on your final module exam, it will unlock your ability to use the online provincial exam-booking tool.
Are all exams now written online?
COVID flipped everything about exam-writing locations. Whereas provincial exams could only be written in a classroom setting, regulators moved to online delivery only (e.g. from a candidate's home or office). When COVID restrictions loosen, classroom-based exams may return, and there is little doubt that the option of online exams is here to stay. There is no difference between the content of classroom and online exams; it is simply a matter of your personal preference and convenience for exam writing.
Do I need any special equipment to write a provincial online exam?
The equipment you will need is often available already in many households. If you have access to a computer with a webcam, microphone and a reliable internet connection, you're likely ready from a technology point of view. For an example of the minimum technical requirements, click here.
Will I be supervised during my exam?
Yes. A regulator or their representative will monitor your entire exam session. In the classroom setting, an exam supervisor or proctor will provide instructions and watch all students' behaviour. For the online version, a remote proctor will watch and listen to your entire online exam session, relying on your computer's webcam and microphone. Your proctor will describe the regulator's expectations for student conduct before the start of each exam.
How will my identity be confirmed?
You must present valid (i.e., not expired) government-issued photo identification for classroom-based and online exams. We recommend you carefully review the list of acceptable identification documents when you book your exam. Not all government-issued photo id is acceptable. For example, health cards are not accepted in some provinces requiring candidates to scramble to find an alternative or miss their booked exam session.
Are there any special exam rules?
The LLQP is an industry-entry exam, and there are strict rules governing student conduct during the exam. For example, cellphones, cameras or any electronic recording devices—other than the tools used by the proctor—are banned. And while the atmosphere of writing an online exam from the comfort of your home may be relaxed, the same rules to discourage cheating apply. Getting caught cheating can lead to serious penalties, including being banned from entering the insurance industry. An excellent example of the rules governing provincial LLQP exams is Durham College's LLQP site. Still, you should refer to your local insurance regulator for the definitive rules in your province.
How long are the exams?
All provincial LLQP exams are 75 minutes in length.
For the online exam, once you have logged into your exam, a timer will appear onscreen so that you can pace yourself. If you do not complete all the questions within 75 minutes, the answers you have completed will be automatically submitted. Make sure to read below about unscored questions.
Some education providers, such as Oliver Solutions, will go to great lengths to simulate the provincial exam-writing experience during the certification process so that learners are comfortable when they get to their provincial exams. Or at least as comfortable as one can be writing exams!
Why do the exams include unscored questions?
All the exams have 35 questions except the Ethics exam, with only 25 questions. But your exam will only be marked based on 30 questions (20 for Ethics). Why the additional ten questions? Regulators continually introduce new or pilot questions to maintain exam security and quality. Until regulators have data that the pilot questions perform as expected, it would be unfair to include the results from any pilot questions in your mark. Pilot questions are scattered randomly throughout each exam. It is impossible to distinguish between the scored questions and unscored pilot questions. It is best to factor time for the ten additional questions into your exam-writing practice.
What type of questions can I expect?
All provincial LLQP exam questions are multiple-choice with four answer options. There are no all- or none-of-the-above questions or questions with multiple correct answers.
Are the provincial exams open-book?
Yes. However, open-book does not mean you can freely use any book, study notes, or cue cards. In classroom-based exams, regulators loan students a tablet device loaded with the official LLQP textbooks and an online calculator. Students may refer only to the tablet in the exam, and the tablets do not allow web browsing. A video tutorial and a PDF Guide for the tablet are available.
A calculator is built into the user interface for online exams and is the only calculator you may use. A searchable PDF version of the textbooks is the only reference material permitted.
Based on our students' experience, you will not have time to research every answer in the textbook. Therefore, it is best to save this resource for the most challenging questions or check your work if you have time. The majority of our students report not needing the digital textbook.
Can I skip a question?
Yes, if you do not immediately know the answer to a question, you can skip ahead and come back later if you have time. Depending on the regulator, you may not be reminded explicitly that you have unanswered questions immediately before submitting your answer. However, unanswered question numbers may be visually distinct from answered questions. Do not leave any questions unanswered, as there is no penalty for guessing.
Can I take a break during the exam?
No, not even for washroom breaks. If a candidate has a medical issue that requires a break, they must provide proof well before the exam as per provincial exam rules. This applies to online exams as well as classroom exams.
Finally, the best strategy to ease exam tension is to prepare thoroughly before exam day, including studying diligently and reading the exam instructions well before the exam day. We are proud that 84% of students who have written their provincial LLQP exams with us agree or strongly agree that our program fully prepared them to pass their provincial exams.